Time to Let Disney See the Fox?
It's almost New Year's! And though it's still 2017, the world already seems a very odd, unfamiliar place. For example, if someone had told us a year ago that Disney would buy Fox, we'd just roll our eyes. Ah, the naivety of youth…
Two weeks ago they have announced it with all the pomp and splendour of a mere press release. It should have been louder, though, as it is, by all accounts, a veritable earthquake in the entertainment industry. For "just" USD 52,4 bln, Disney has purchased most of Fox from under Rupert Murdoch's watchful eye, leaving the perennial mogul with full control of his original media company. He's even boldly claiming that it was Fox, in fact, who had bought Disney; being that Bob Iger (Disney's head honcho) has an ability to spot talent, buy it and make everyone involved much, much richer. Case in point? Marvel, for one. Or Lucasfilm…
Too big to be too big to fail?
But is it perhaps illegal to become so huge, so powerful of a presence? Will this be a disturbance in the force? Recent history of a similar takeover has taught us that the government may not necessarily like the big becoming that much bigger. Speaking of the disputed Time Warner-ATT merger, professor Carl Tobias of University of Richmond law school said; "I expect DOJ and Congress will be most interested in what this combination will mean for consumers and whether it concentrates too much power in the new entity."
 Said entity may be far beyond an
amalgam
of Disney and Fox properties, such as its TV
mainstay
, film studios and brands like Avatar or X-Men, as it will also contain a
select
and very powerful portfolio of
stakes
in various companies that Fox has collected over the years. One of the share packs, and possibly the real reason behind the whole deal, is a 30 percent stake in online TV platform Hulu.
Hullo, Hulu!
Bob Iger, Disney CEO and chairman, admitted as much. In a recent interview, he noted that "The pace of disruption has only hastened," adding, "This will allow us to greatly accelerate our direct-to-consumer strategy, which is our highest priority." Disney has toy market and movie market mostly cornered. Their acquisition of LucasFilms was nothing short of market-breaking in that it allowed them to step in with their own vision of Star Wars and reap humongous dividends. And yet they are still way, way under the radar in terms of cord-cutting trend that has disrupted the content game. Lest we forget, Hulu is one of the few globally important competitors to the ever-growing Netflix…
 Aaron Shapiro, the
founder
of Huge – a marketing agency hired by Hulu in the past – is not
convinced
that Iger's approach to splitting their content platform presence is a good idea. "I think it's going to be tough — I don't understand how you would
segment
it. … They need to
put all their eggs in one basket
and go for it," he explains. The
challenging
part here is to
make
at least some
dent in
Netflix's
unwavering
hold over
100 million active
subscribers
. It's
nothing to sneer at
and Disney has an
uphill struggle
ahead, made that much easier with the deal.
To put things in the perspective, Disney already own 30 percent of Hulu's stock. Acquiring full-stock of Fox meant raking in the 30 percent already in Fox portfolio. As a result, the Mickey Mouse company now hold the controlling stake, leaving the rest to Time Warner (10 percent) and Comcast (30 percent). Time will tell if Hulu becomes the new Disney streaming platform, and who will be the target… Meanwhile, in a universe not-so-far-far-away, rumours abound about other properties also being sneakily transported between realms…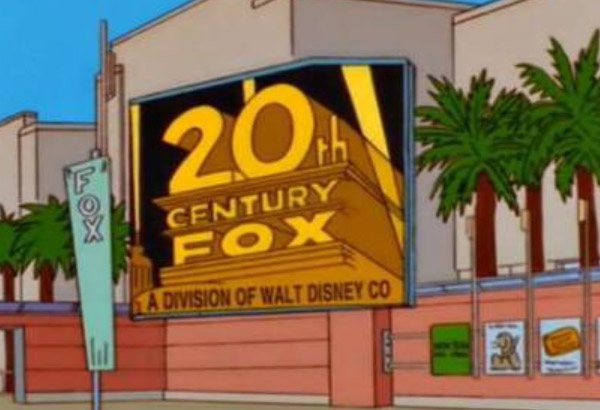 Bridging the screen gaps
Not all of the Fox properties will go under the famous brand. The original Fox News channel and a variety of sports and news programming are still in Murdoch's hands. However, Disney's more mature fans will be pleased to learn that part of the deal included FX and FXX, the powerhouses of premium cable TV intended for adults. And just Fox television studio has 36 globally top-ranked shows in production across multiple outlets, including hits like The Simpsons, Homeland and Modern Family.
 Disney already proved they are quite
enamoured with
cross-selling
tactics (or rather,
cross-over
tactcis), so this may mean some existing Disney properties could take on a darker, more
moody
guise
– or at least a little less
tame
. We've already seen Disney sneak Spider-Man (previously a Sony
franchise
) into Marvel cinematic universe (
dubbed
"MCU" by fans), using the recent
installment
of their
iconic
Avengers brand in Captain America: Civil War and then as a
stand-alone
Spider-Man: Homecoming. Thus the move will certainly open up very interesting possibilities to TV watchers. After all, they may want a little more "
zing
" from their Disney TV, considering the largely
pro-family
content Disney's ABC TV channel had to offer so far.
So will it be 'Disney and chill' in 2018? We'll see…
VOCABULARY
to roll one's eyes – przewrócić oczami (pokazując niedowierzanie, zniecierpliwienie kimś itp.)
naivety of youth – naiwność młodości
pomp and splendour – pompa, fanfary (UK)
mere – ledwie, tylko
press release – komunikat prasowy
by all accounts – ze wszech miar, jak by na to nie patrzeć
veritable – istny
earthquake – trzęsienie ziemi, kataklizm
watchful eye – baczny wzrok, czujne oko
perennial – odwieczny
mogul – potentat
boldly – odważnie
being that – tu: w sensie, że…, zważywszy na to, że…
head honcho – szef, wódz (pot.)
case in point – przykład (na coś, o czym mowa)
powerful – potężny
disturbance – zakłócenie
takeover – przejęcie
disputed – sporny
merger – fuzja
DOJ (Department of Justice) – departament sprawiedliwości (odp. Ministerstwa Sprawiedliwości w USA)
entity – podmiot
amalgam – amalgamat, połączenie
mainstay – filar, podstawa (czegoś)
select – wybrany, doborowy
stake – udział
CEO (Chief Executive Officer) – dyrektor naczelny
chairman – prezes, przewodniczący
to admit – przyznać
pace – szybkość, tempo
disruption – tu: przemiana, zmiana (na rynku, szczególnie gwałtowna i spowodowana nowymi technologiami)
to hasten – przyspieszyć
to accelerate – przyspieszyć
to have sth cornered – zdominować coś
nothing short of X – nic innego, niż X
…in that… – w takim sensie, że…
to step in – wkroczyć
humongous – ogromny
to reap dividends – zebrać zyski, zarobić (na czymś)
under the radar – mało zauważalny, nieistotny
in terms of X – w zakresie X, pod kątem X
cord-cutting – tu: przejście na telewizję online taką jak Netflix (odchodzenie od klasycznej telewizji kablowej)
lest we forget… – nie zapominajmy, że…
competitor – rywal
founder – założyciel
convinced – przekonany
to split sth – rozdzielić coś
to segment sth – podzielić coś na segmenty
to put all one's eggs in one basket – postawić wszystko na jedną kartę
challenging – trudny
to make a dent in sth – nadwątlić coś, uderzyć w coś
unwavering – niezachwiany
hold over sb – kontrola kogoś, trzymanie kogoś w garści
subscriber – abonent, subskrybent
X is nothing to sneer at… – X to nie byle co…
uphill struggle – trudna walka
to put things into perspective – pokazać coś z innej (szerszej) perspektywy
full-stock – z nabyciem wszystkich opcji i akcji (posiadanych przez kupowaną spółkę)
to rake in X – zgarnąć X
controlling stake – pakiet kontrolny akcji
rumours abound… – wieść głosi…, rozchodzą się plotki, że…
sneakily – pokątnie, cichcem
realm – kraina
to bridge the gap – zapełnić lukę
mature – dojrzały
powerhouse – potęga, mocarstwo
premium cable – płatny kanał kablowy (z wysokiej jakości filmami i serialami)
intended for sb – skierowany do kogoś
outlet – placówka, kanał
enamoured with sth – zakochany w czymś, zafascynowany
cross-selling – sprzedaż wiązana, sprzedaż krzyżowa
cross-over – połączenie postaci/światów z różnych filmów, książek itp. w jednym filmie, książce itp.
moody – posępny, ponury
guise – postać, przebranie
tame – grzeczny, nudnawy
franchise – tu: marka (i wszystkie powiązane z nią produkty, filmy itp.)
to dub sth sth – ochrzcić coś mianem czegoś
installment – odcinek (UK)
iconic – kultowy
stand-alone – samoistny, niepowiązany (np. film)
zing – tu: to "coś", nutka pikanterii/dreszczyk
pro-family – prorodzinny, przyjazny dla całej rodziny
to chill – relaksować się (pot.)
by Prochor Aniszczuk