Best Skill to Get a New Job in 2018?
It's the new year! The year 2018 promises to be great – well, at least we hope it will be, coming from the rather sad 2017. What will make it definitely better than the previous one? A great job, for starters! But to get that coveted position you will need to possess skills that are essential this year in any industry. Let's take a look at the most important one: social media expertise!
According to the figures released at the tail end of 2017, Instagram is edging ever closer to 1 billion user mark. You may think that this is small potatoes compared to behemoths like Twitter or Facebook, but you'd be wrong. Turns out that when all of the major platforms are being taken into consideration, a single user can often be present across multiple digital environments at the same time.
There are
nuances
to what is used for what purpose, of course.
Over at Forbes
they mention that Twitter is now used as a political
influencer's
tool of the trade
, while Facebook and Snapchat are also
breaking into
the other spheres of human activity, such as family-oriented
gatherings
and events. Each of these media sites used to be aimed at something broader and more
generic
, but users made it into their own
playgrounds
.
Even Instagram is now far from a private image-sharing platform it used to be. Instead, the platform is now used by companies to publicize their products, increase brand awareness and measure engagement. In fact, big brands use Instagram as a testing ground for new ideas, check demographics of their audiences and do a plethora of other data analyses to evolve their respective products and services.
It comes as no surprise, then, that on top of most must-have skills for 2018 is Social Media Literacy. Monster.com (a career and professional growth website) echoes the sentiment and encourages modern job seeker to be more socially savvy, on top of developing a host of softer skills like problem-solving.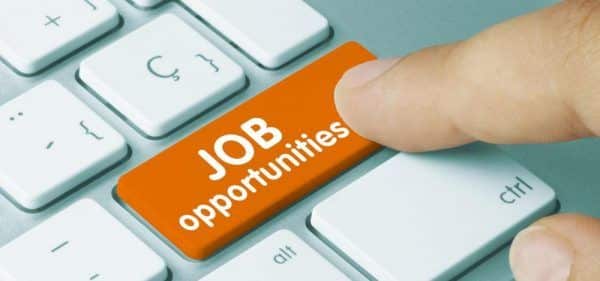 Sadly, despite the popularity of social media in general, many people still haven't
come around to
using them
on a daily basis
. According to recent
research by the Pew Research Center
, only 21% adults in the US actively use Twitter, with other social media being used
similarly
sparingly
. Unlike many other websites or online services, social media presence and its use are
tantamount to
a user's skill and expertise in that area. Simply being on Instagram is already a good recommendation towards being social media literate, and employers do check you out
via
LinkedIn, Google and Facebook, at the very least.
"Job seekers that have developed robust online personal brands using social media and content marketing have a clear advantage over candidates that have limited experience with social marketing," says CEO of a digital and social marketing agency DigiStar Media Robin Colner, adding, "I have seen first-hand how individuals of all ages and career stages have obtained better jobs and advanced their careers by demonstrating competency with social media." Forbes writers agree, writing, "Understanding how to strategically use keywords and hashtags to leverage brand recognition is increasingly important as well as finding the right niche in the space."
It's hard to disagree and treat this as nothing less than a priority skill. And once you
populate
your Twitter feed, create a strong Instagram and Youtube channel, you can think of other important skills.
Notably
, you should
look into
big data analysis skills
,
AI tech and research abilities
as well as the
AR
application and programming know-how. "The people with the skills to
envision
, design, and develop applications that
take advantage of
these new chips and
APIs
will be
in high demand
," writes Chris Kirby at
Voices.com
. With these new skills you too will be able to celebrate 2018 with a healthy #newjob tag!
VOCABULARY
for starters – na początek
coveted – upragniony
essential – podstawowy, konieczny
expertise – biegłość, wiedza fachowa
figures – dane, statystyki
tail end – końcówka (np. roku)
to edge towards sth – zbliżać się (powoli, małymi kroczkami) do czegoś
mark – granica, pułap
small potatoes – nic wielkiego, mało (w porównaniu do czegoś) (pot.)
behemoth – gigant, olbrzym
to turn out – okazać się
to take sth into consideration – brać coś pod uwagę
multiple – wielokrotny
nuance – niuans, specyfika (czegoś)
influencer – osoba znana w sieci społecznościowej, osoba kształtująca opinię
tool of the trade – narzędzie czyjejś pracy
to break into sth – rozwijać się gdzieś/w jakimś kierunku
gathering – spotkanie
generic – ogólny, niespecyficzny
playground – (czyjeś) poletko, (czyjś) plac zabaw
to publicize sth – nagłośnić coś, rozreklamować
brand awareness – świadomość marki
to measure – zmierzyć
engagement – zaangażowanie
testing ground – poligon doświadczalny, obszar testowy
demographics – dane demograficzne/społeczne (użytkowników)
audiences – odbiorcy
plethora – mnóstwo, multum (czegoś)
respective – odpowiedni (np. według kolejności)
it comes as no surprise that… – nie dziwi, że…, nic dziwnego, że…
on top of sth – poza czymś, oprócz czegoś
must-have – konieczny, który należy posiadać
literacy – umiejętność czytania i pisania; tu: obeznanie (z sieciami społecznościowymi)
to echo sth – powtarzać coś (za kimś), wtórować czemuś
sentiment – odczucie, opinia
to encourage – zachęcać
savvy – tu: obeznany, znający się (np. na danej dziedzinie)
a host of sth – mnóstwo czegoś
problem-solving – rozwiązywanie problemów
to come around to doing sth – zabrać się do (z)robienia czegoś
on a daily basis – na co dzień
research – badanie
similarly – podobnie
sparingly – od czasu do czasu, oszczędnie
tantamount to sth – jednoznaczny z czymś
via – za pośrednictwem
robust – zdrowy i silny
content – zawartość, treść
advantage – przewaga
CEO (Chief Executive Officer) – dyrektor naczelny
first-hand – z pierwszej ręki
individual – osoba, jednostka
competency – kompetencja, zdolność
hashtag – hashtag, link z # używany w sieci Twitter
to leverage sth – tu: wykorzystać coś, skorzystać z czegoś (w innym celu, nie wprost itp.)
recognition – rozpoznawanie
increasingly – coraz bardziej
niche – nisza
to populate sth – zaludnić cóś, tu: zapełnić, wypełnić coś
notably – (a) mianowicie
to look into sth – zbadać coś, przyjrzeć się czemuś (uważnie)
AR (augmented reality) – rzeczywistość rozszerzona
to envision sth – wyobrazić coś sobie, wizualizować
to take advantage of sth – skorzystać z czegoś, wykorzystać coś
API (application programming interface) – interfejs programistyczny programu
in high demand – w wysokim zapotrzebowaniu, bardzo poszukiwany
by Prochor Aniszczuk